While Liberia may not be at the top of any casual traveler's vacation list, there is a bit of a tourist economy being developed at the coastal town of Robertsport. While I was filming with Andy this past week, he and his well-mustachioed roommate Brandon decided they need a weekend escape from Vaye Town since not much happens when the school week has ended. So, why not try out Liberia's semi-famous surf break?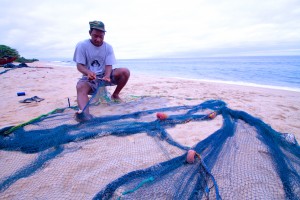 Many hours and bush taxis later, we arrived at the sleepy site of Robertsport Community Campground, where one can sleep under a giant raintree for US$5 a night and have the campsite guardian Prince prepare grilled fish and bonfires. While affluent Liberians and the handful of expats currently stationed in Monrovia with the UN or USAID or the mining industry all bunked down next door in the cabins at Nana's Lodge, the humble Peace Corps volunteers were blissful in their bug huts on the beach. Yet another reason I love Peace Coprs volunteers: low expectations beget high satisfaction.
Long, long before the civil war that raged here throughout the 1990s, Roberstport had its 15 Minutes of Fame in Bruce Browne's "Endless Summer", the 1966 iconic surf film that informed many surprised Americans that West Africa — with its thousands of miles of uninterrupted Atlantic coastline — had a decent surf break. Featuring many gauzy sunsets and the call to adventure, I loved this film when I saw it as a teenager screened it all its 72mm beauty somewhere in Southern California, but I didn't know what to make of the mysterious African place.
Oddly, the country of Liberia is not named in Browne's film — it's just called "a country in West Africa". I recall the scene where the two surfing heroes Mike and Robert show some unnamed youth how to pop up on surfboards, which a few successfully do much to the delight of the heroes. However, there is a faintly condescending tone in the whole West Africa sequence, as though it's wonderfully bemusing that black village children could not only get up on a surfboard like the sunburned Orange County beach boys, but that they were having fun. I haven't seen the film in more than a decade, but that scene stuck with me, perhaps as an example of Americans' narrow view of the rest of the world's talent and humor.
Well, this quiet place at the westernmost edge of the African continent slipped back into obscurity as quickly as those boys wiped out in the shallow foam. Yet, surfing left it's mark on a few in Robertsport. Another generation of surfers here were filmed in 2007′s Sliding Liberia. And, today, there are a handful of kids — all male to my knowledge — that continue to surf for the few hours of the day when they are not hauling in their boss's fishing nets. Check out this short clip of Robertsport surfing featuring PCVs Andy Brake and Brandon Sterling and current local surfers Morris and Claudius.
Other than surfing, Robertsport attracts those living in Monrovia with fishing and suntanning. Unlike most beaches in West Africa, this near-empty sprawl is perfect for reading and sleeping since no one is bothered to sell you anything or ask you to "carry" him back to America with you. Whether it's because the locals have a pretty decent life by Liberian standards (currently 182 of 187 countries on the Human Development Index) or because the visitors to Robertsport are not your typical tourists (most of them are spending their life in under-paid public service and cannot afford to buy that round of beers), people here are more likely to leave a stranger be than chat her up hoping for a green card.
Of course, just as Robertsport is trying to attract visitors, the future of the coastline is uncertain. What is certain is that climate change will greatly affect much of West Africa due to rising seas and erosion. Overfishing and pollution will also change how the local fisherman and the community survives. Even drug-running along the "cocaine coast", so-called by the international press which suspects that Liberia's neighbors are creating a "new Mexico", will alter the benign atmosphere of this out-of-the-way idyll.
For now, the community remains largely out of sight. Like Sam Brown in the picture above, Robsertsport locals continue their fishing traditions and maintain their friendly attitude towards the odd collection of visitors. No Lonely Planet spotted here.