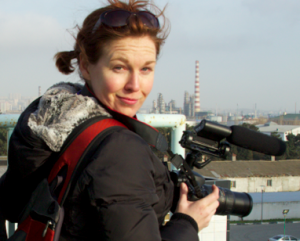 Ashley Archer Tindall, Director/Producer, has worked in film and television for 10 years, primarily on independent and National Geographic documentaries. She produces, directs and edits educational content for LeanIn.org, a non-profit founded by Sheryl Sandberg, and for Stanford University. With a background in International Development, she believes personal stories — artfully crafted and honestly told — are the key to understanding and confronting global challenges. In additional to her broadcast work, her short films have screened on FreeSpeechTV and at various festivals. Her work has been supported by various institutions including the University Film and Video Association, the Enersen Foundation and the Center for the American West at Stanford University. She is a graduate of the Luskin School of Public Affairs (MPP) at the University of California, Los Angeles and the Documentary Film and Video MA program at Stanford University. She received her bachelor's degree from the University of Chicago.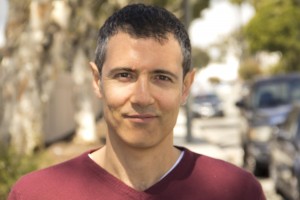 Gianluca Corinaldesi, Co-Producer, is an Italian filmmaker who directed, produced and edited seven narrative short movies, two documentaries, four art-videos and a radio-drama, while also working as an Assistant Director for major Italian movie and theater productions (Roberto Benigni, Luca Ronconi). Gianluca relocated to the US in 2008, working as a journalist and video producer in San Francisco and Los Angeles. In recent years,  he has created everything from reportage to promotional content for events, musicians and television series, personal video profiles to infomercials and art pieces. He also collaborated with Serge Bakalian and Aurora Meneghello for "Default, the Student Loan Documentary" and is currently co-producing the Bay Area documentary "Way of the Warthogs".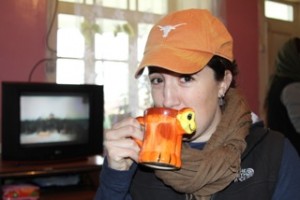 Clare Major, Camera, is a filmmaker and videojournalist based in San Francisco.  She has shot video for the New York Times, Wall Street Journal, and Discovery Channel, among others.  Her work has taken her up in a zeppelin, out on a whale watching boat, and into an Oakland medical cannabis dispensary for six months of filming. Clare's documentary short "Feast & Sacrifice," produced at the UC Berkeley Graduate School of Journalism, won 1st Place Documentary at the 2011 College Television Awards and was a national finalist in the 2011 Student Academy Awards documentary competition.  The film is a portrait of a Senegalese family living on the ragged edges of globalization. Clare holds a B.A. and a B.S. from the University of Texas at Austin and served as a Peace Corps sustainable agriculture volunteer in Senegal, West Africa, from 2004 to 2006.  A native of Baton Rouge, Louisiana, she proudly says "y'all."

Josh Rosen, Advisor on "27 Months", is a multi-Emmy-winning writer/producer/director specializing in documentary programming.  Josh began his film career in the early 1990s in feature length documentary, including work on legendary German film director Werner Herzog's award winning "Little Dieter Needs to Fly,"  "Wings of Hope," and "My Best Fiend:  Klaus Kinski."  He spent the next ten years writing, producing and directing a string of international documentaries and documentary series for The Discovery Channel, National Geographic Channel, The Learning Channel, The Science Channel, The History Channel, RDF International, Granada International, and Beyond Entertainment – all of which currently air worldwide.  In 2006 he was brought into the PBS system as startup Series Producer to run the weekly series, QUEST.  Since then he has written, produced and directed numerous specials and overseen production of over 150 segments, all of which focus on hard physics, astrophysics, environmental issues and nature/biology.  His work on the PBS series QUEST and on the PBS series NOVA has garnered him 5 Emmy Awards, 5 Society of Professional Journalists Awards, and 2 International Society of Environmental Journalists Award, including Outstanding International Television Story for both 2008 and 2009.  He most recently completed writing, producing and directing "Quantum Leap" for WGBH/NOVA's ground-breaking physics and cosmology mini-series "Fabric of the Cosmos."  He is currently up for a national Emmy for his work on that series.  He lives and works in San Francisco. Full IMDB listing.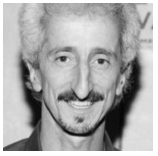 Will Parrinello, Advisor on "27 Months", has been making award-winning documentaries for 25 years. His credits include Mustang – Journey of Transformation. Narrated by Richard Gere, the film tells the remarkable story of a Tibetan culture pulled back from the brink of extinction through the restoration of its most sacred sites. Emile Norman – By His Own Design is a profile of the Big Sur artist, who, until age 91, worked with the same passion for life, art, nature and freedom that inspired him through seven decades of a changing art scene and of turbulent times for a gay man. Dreaming of Tibet is an intimate portrait of three Tibetan exiles. He also produced and directed  The New Environmentalists – an Emmy Award-winning series, hosted by Robert Redford, profiling grassroots activists – all recipients of the prestigious Goldman Environmental Prize. He also directed Little Italy – an affectionate exploration of Italian American identity and Kerouac – a portrait of the iconic beat generation author. Parrinello was Director of Photography on the Academy Award-nominated feature documentary Tell The Truth & Run – George Seldes & The American Press and one of three DPs and editor of the feature documentary In the Light of Reverence. He is co-owner and producer at Mill Valley Film Group in California.
After receiving his B.A. in Film Production from Loyola Marymount University, Paul Donatelli served in Bangladesh as a Peace Corps volunteer for two years. While there, he produced two documentaries for local development organizations. One of these films, entitled Amra: Child Labor in Bangladesh, was shown in several European countries and at a worldwide Peace Corps conference in the Philippines.  He has also worked in rural Africa managing mobile camps and at a Bay Area non-profit coordinating foreign exchange student programs. He graduated from Stanford University in 2012 with an M.F.A. in Documentary Film and Video. While there, he made five short films, two of those being collaborations with classmates. Collectively, the films have screened at many film festivals around the country, including the Ashland Independent Film Festival, Aspen ShortsFest, Silverdocs, and the Seattle International Film Festival. He continues to work as a freelance documentary filmmaker in the Bay Area.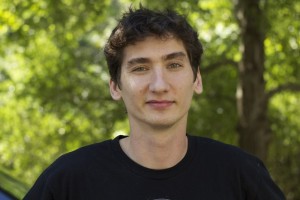 Eric Everington has been interested in film and video for the past 12 years.  He got his start making skateboard videos and has since worked on a plethora of short films, documentaries, live events, and in the news media. He has enjoyed every aspect of film-making, including production, direction, writing, editing, and acting. He is originally from Los Angeles, but currently resides in Raleigh. He has aspirations of starting his own production company focusing on documentary and short film.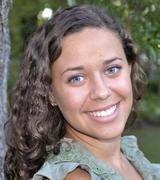 Jessica O'Brien is a 2013 graduate of the University of North Carolina-Chapel Hill (Go Heels!), holding a Bachelor's degree in Communication Studies and a minor in Global Cinema. Her passion for film and story-telling was discovered at a young age when she began acting in Community Theater productions. Her classes at UNC included many film and performance classes where she further developed her knowledge of and passion for film and performance. She spent a year abroad in the United Kingdom studying media and film which created an insatiable hunger to see the world.  She hopes to pursue a M.F.A in film and television production in the fall of 2014.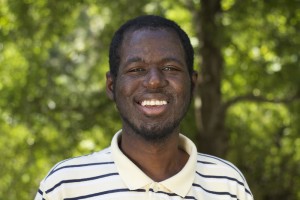 Jon Outlaw is a proven media professional emergent from a shell of high-end production software (such as Final Cut Suite) and top-of-the-line hardware (Mac Pro Render Farms). Not the most creative director or the most savvy set planner, his expertise with everything between the final slate and the audience's first glimpse of title slides, is mirrored by few. After building consistent viewing experiences with a myriad of technologies that garnered the attention of many in the UNC Chapel Hill education community, he decided to apply his skills in the film industry. As part of the Film Archer crew, he continues to produce polished presentations alongside those he is blessed to work with; and the results speak for themselves.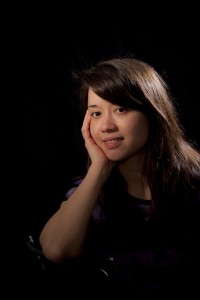 Monica Villavicencio is writer, editor and multimedia producer based in San Francisco. Her radio, television and film work have taken her to Europe, Asia, Africa and Latin America to cover a diverse array of stories, from post-election violence in Kenya to the US-Mexico cross-border drug trade. Monica studied Social Anthropology at the London School of Economics and English & Creative Writing at Columbia University.