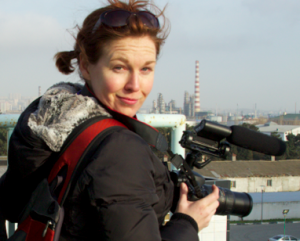 Ashley Archer Tindall works in a range of media tackling scientific, political and cultural affairs. She has produced for LeanIn.org, a non-profit founded by Facebook COO Sheryl Sandberg, National Geographic Television, Stanford University and many independent documentaries. With a background in International Development, she continues to use film and video to explore global challenges and the universal human experience through personal stories. In additional to her broadcast television work, her short documentary films have screened on FreeSpeechTV and at various festivals including Rural Route/Rooftop Films and the Santa Fe Film Festival.  Her work has been supported by various arts-funding institutions including the University Film and Video Association, the Enersen Foundation and the Center for the American West at Stanford University. She is a graduate of the Luskin School of Public Affairs (MPP) at the University of California, Los Angeles and the Documentary Film and Video MA program at Stanford University. She received her bachelor's degree from the University of Chicago. 
Please click here for full resume.
Selected FILM/TV EXPERIENCE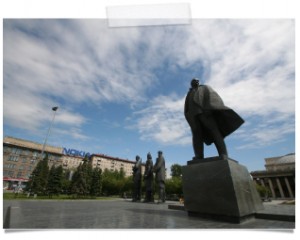 The Big Picture: Rethinking Dyslexia
(dir. James Redford)
Producer
Educational content for DVD release
Otter 501
Sea Studios Foundation
(dir. Robert Talbot)
Assistant Director
Narrative/Documentary Hybrid Feature Film slated for theatrical release 2012
Crossfire Hurricane (Rolling Stones 50th Anniversary documentary feature)
Tremolo Productions
(dir. Brett Morgen)
Research Coordinator
To be broadcast on HBO November 2012
How Man Tamed the Wild
"Explorer" National Geographic Television (2010)
(dir. Anna Fitch)
Associate Producer, National Geographic TV
Collapse
National Geographic special based on Jared Diamond's "Collapse: How Civilizations Choose to Fail or Succeed" (2009)
(dir. Noel Dockstader)
Associate Producer, Far West Film Co.
CLIENT PRODUCTIONS
Voice & Influence video series (2013), a collaboration of LeanIn.org and The Clayman Institute for Gender Research,
 Stanford University
35 Years and Counting (2009) 
Anniversary video for The Clayman Institute for Gender Research,
 Stanford University
Senate Bill 375: Insights from the Experts (2009)
Edited lecture series for Center for a Sustainable California, Institute of Urban and Regional Development, University of California, Berkeley
10th Anniversary Video (2005) produced for the East Los Angeles Community Corporation
Shot in DVCAM. Edited in Final Cut Pro.
Sugar's Bitter Taste: a World Bank project in Ecuador (2004) Video accompaniment to UCLA Applied Policy Project conducted for the World Bank.
PRINT/ONLINE EXPERIENCE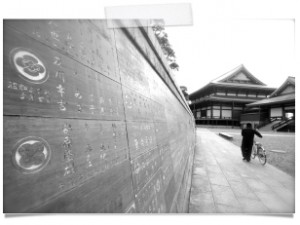 Blogger for Important Media – current.
Editor for American Journal Experts – current.
Writer for Stanford Inquirer (2005).
Stanford University, MA (Documentary Film and Video Production)
University of California, Los Angeles, Master of Public Policy (International Development)
University of Chicago, BA in Literature
Université de Dakar (Senegal)
Université de Paris VII (France)