Can Americans walk a mile in another person's shoes? The Peace Corps is a crash course for doing just that. Adventure and idealism may drive Peace Corps volunteers to serve two years in remote communities, but is this enough to overcome the dissonance between Americans and the developing world? Three Americans challenge themselves and their neighbors to bridge cultural chasms and find common ground during 27 months of getting lost, getting sick, struggling with friendship, romance, humor and the nagging worry that all their efforts will amount to nothing. 
Directed by Ashley Tindall and shot by Tindall and Clare Major, the film is currently in production and slated for release late 2014.
THE VOLUNTEERS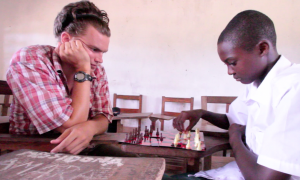 Andy Brake is a native of Virginia, an Air Force brat and an English literature graduate of the University of North Carolina, where he was a Varsity swimmer and Olympic time-trial qualifier. He got his first taste of international service with Coach for College when he traveled in the summer of 2010 to Vietnam, an experience he said opened his eyes to how much he could give to others, even if it was just making a kid's day by playing a bit of beach soccer.
He currently serves in Vaye Town, Gparbolu County, Liberia where he is teaching English, running a chess club and learning about how slow things move in West Africa.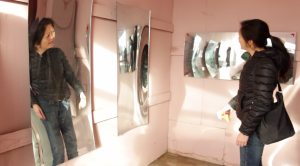 A native of Hilo, Hawaii, Marcy Morita grew up hearing her parents talk about their experiences hosting some of the very first Peace Corps volunteers in the early 1960s when they did their pre-service training on the Big Island! She was an undergraduate at the University of California-Irvine and then a graduate student in accounting at the University of Southern California. Before moving to Azerbaijan, she worked for over a decade for Toyota and was an avid beach volleyball player in Hermosa Beach and a volunteer with Habitat for Humanity in Indonesia.
She works at AccessBank, a new bank focused on microfinance in the city of Sumgayit, where she is actively developing their Corporate Social Responsibility programs, conducting conversation clubs, developing a girls leadership camp.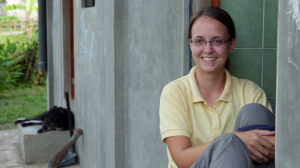 Catherine Clarke teaches on Marinduque Island in the Philippines, where she has started a remedial English program to help her students meet the high testing standards of the Philippines. A native of Chapel Hill, she is a graduate of the University of North Carolina in International Studies and formerly an ESL teacher with the Hmong community. She also got a taste of international service by teaching for a summer in Ghana.
In the Philippines, where performing on stage while singing "Moves Like Jagger" seems to be nearly every high schooler's talent, Catherine maintains that reading is her talent and devours books from the Peace Corps library whenever she gets her hands on them.
CAMERA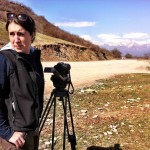 Clare Major is a filmmaker and videojournalist based in San Francisco.  She has shot video for the New York Times, Wall Street Journal, and Discovery Channel, among others.  Her work has taken her up in a zeppelin, out on a whale watching boat, and into an Oakland medical cannabis dispensary for six months of filming. Clare's documentary short "Feast & Sacrifice," produced at the UC Berkeley Graduate School of Journalism, won 1st Place Documentary at the 2011 College Television Awards and was a national finalist in the 2011 Student Academy Awards documentary competition.  The film is a portrait of a Senegalese family living on the ragged edges of globalization. Clare holds a B.A. and a B.S. from the University of Texas at Austin and served as a Peace Corps sustainable agriculture volunteer in Senegal, West Africa, from 2004 to 2006.  A native of Baton Rouge, Louisiana, she proudly says "y'all."  
ADVISORS

Josh Rosen is a multi-Emmy-winning writer/producer/director specializing in documentary programming.  Josh began his film career in the early 1990s in feature length documentary, including work on legendary German film director Werner Herzog's award winning "Little Dieter Needs to Fly,"  "Wings of Hope," and "My Best Fiend:  Klaus Kinski."  He spent the next ten years writing, producing and directing a string of international documentaries and documentary series for The Discovery Channel, National Geographic Channel, The Learning Channel, The Science Channel, The History Channel, RDF International, Granada International, and Beyond Entertainment – all of which currently air worldwide.  In 2006 he was brought into the PBS system as startup Series Producer to run the weekly series, QUEST.  Since then he has written, produced and directed numerous specials and overseen production of over 150 segments, all of which focus on hard physics, astrophysics, environmental issues and nature/biology.  His work on the PBS series QUEST and on the PBS series NOVA has garnered him 5 Emmy Awards, 5 Society of Professional Journalists Awards, and 2 International Society of Environmental Journalists Award, including Outstanding International Television Story for both 2008 and 2009.  He most recently completed writing, producing and directing "Quantum Leap" for WGBH/NOVA's ground-breaking physics and cosmology mini-series "Fabric of the Cosmos."  He is currently up for a national Emmy for his work on that series.  He lives and works in San Francisco. Full IMDB listing.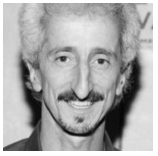 Will Parrinello has been making award-winning documentaries for 25 years. His credits include Mustang – Journey of Transformation. Narrated by Richard Gere, the film tells the remarkable story of a Tibetan culture pulled back from the brink of extinction through the restoration of its most sacred sites. Emile Norman – By His Own Design is a profile of the Big Sur artist, who, until age 91, worked with the same passion for life, art, nature and freedom that inspired him through seven decades of a changing art scene and of turbulent times for a gay man. Dreaming of Tibet is an intimate portrait of three Tibetan exiles. He also produced and directed  The New Environmentalists – an Emmy Award-winning series, hosted by Robert Redford, profiling grassroots activists – all recipients of the prestigious Goldman Environmental Prize. He also directed Little Italy – an affectionate exploration of Italian American identity and Kerouac – a portrait of the iconic beat generation author. Parrinello was Director of Photography on the Academy Award-nominated feature documentary Tell The Truth & Run – George Seldes & The American Press and one of three DPs and editor of the feature documentary In the Light of Reverence. He is co-owner and producer at Mill Valley Film Group in California.